Welcome to TICON (Teaching Creativity online), the space for Higher Education Engineering teachers, who want to upskill in terms of digital teaching and overcome the barriers in engineering HE for teaching creativity online.
What can TICON do for you?
The TICON Curriculum provides insight into the barriers and challenges to using creativity methods in teaching online, in particular with regards to engineering and related creativity techniques, and the skills and competences required to overcome these barriers. Access to the e-learning platform where, with our training and learning materials you will be able to upskill and know how to use creativity methods in engineering education and teach creativity online (and with the appropriate pedagogical approaches and digital tools).
Get access to over 50 creativity methods in the TICON Creativity Toolbox. Here you can learn when to use which method, how to use them, and what you need to implement them.
Share your experience and knowledge of creativity methods in online teaching with other HE teachers. Ask questions, share your knowledge, and be part of the HE creativity community.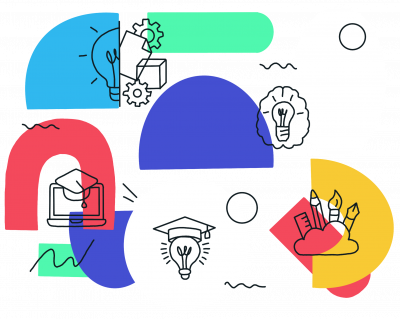 TICON will provide HE Engineering teachers with the theoretical knowledge and practical skills to use creativity methods and techniques to teach their course subject and related creativity topics, in online and hybrid contexts, aligning with the pedagogical objective of their course. They will learn how to ensure that student motivation, skills attainment and skills assessment is enhanced in the most adequate and efficient way.
It also will give HE Engineering teachers a deeper insight and understanding of creativity, and teaching creativity in online engineering contexts, which will enable the efficient adoption of relevant methods and techniques.

At TICON you can learn from the experiences of others and thus educate yourself. For this purpose, we offer you a series of videos, which include interviews with the TICON consortium. Different questions are answered from "Why is teaching creativity online important to you?" to "Situation or case where the online setup was beneficial?".
Every year, the TICON team publishes two newsletters on Teaching Creativity Online. We also regularly publish news about upcoming conferences or, for example, discussion sessions. This way you can quickly find out about interesting events and learn something new. Just have a look and feel free to go through the newsletters and publications – the button below will redirect you to the News & Publications section.